Welcome to my world...
[oo]<
Introduction
Large Visitor Globe
I'm Gulraj ("Raj" to my friends and colleagues) Rijhwani. Quick precis of me: Born and lived in SW suburban London all of my life, barring 3 years in the 1980s spent in Manchester as a student in the Comp-Sci department at Manchester University. I am, apparently, MBTI temperament type SP, variant ISTP, which basically boils down to being a pragmatic doer, with a perfectionist streak - surprisingly accurate. I quite often get so wrapped up in the detail of a problem, that I have to make a conscious effort to step back to forego perfection and accept the practical solution. I'm very much more interested in technology, science fact and science fiction than anything mystical, spiritual, fatalistic or fantastic - a great believer of the ability, the power, and responsibility of the individual human being to grasp their circumstances and master their own destiny.
20 years ago (yes, it really was that long ago) social media didn't exist in any form other than Usenet newsgroups, and if you put the name "Rijhwani" into the then biggest search engine (Altavista) there were two people appeared - me and a biochemistry student. 9 of the first 10 mentions were me, and I appeared several times in subsequent result pages. Now the student is a PhD and has research papers all over the place, Google lists countless other Rijhwanis, and I don't even know where I first appear. Mind you, one has to realise in these modern times of heuristically controlled "personalisation" of web content, particularly in Google and Facebook search results can vary widely for different people.
I continue to live in an unremarkable suburban town which sometimes seems to be overrun by chavs (and yes, I DO mean that perjoratively) and other undesirables, on an unremarkable suburban street, in an unremarkable suburban mid-terrace, without pets or dependents. After a tortuous story of mishap and dishonesty my pride and joy - a Mark 1 Toyota MR2 TRD - sits outside, undriven for more than a decade and in a miserable state of dilapidation and decay until I either gather the funds to make it roadworthy once more or, as is becoming increasingly likely, bite the bullet and admit to its permanent demise.
I love books. I read my first adult book (Isaac Asimov's "Foundation") when I was aged 10, although I freely admit I didn't then fully understand the depth of it, having been reading so-called "juvenile" science fiction - mainly by Robert A Heinlein for the year preceding. To this day Asimov and Heinlein feature very high up my list of preferred authors. I also love films and music (in particular the whole panorama of what passes for "rock" or "metal", but also much beyond), cars, bikes (of the petrol-driven variety), cooking, and - of course - computers.
I speak German (though increasingly poorly, due to lack of practice), a few phrases of Greek, and due to several holiday trips to Spain was slowly picking up Spanish, although that has largely fallen by the wayside.
Close associates tend to think of me as either something of an anorak (in the colloquial sense) or simply an outright computer addict. They may well be right. I like to think of myself as technically competent in matters computing (I should be - I've spent more than 20 years working in IT, half working in travel/reservation systems), and if you want to see for yourself you could always take a peek at my CV which should be up to date to within a few months. I've been a freelance consultant and I'm considering returning to it, so I guess I should direct your attention to some details about the company (you never know, my services may be of use to you). Currently I work as a Linux/Unix systems administrator in the online leisure industry for one of the country's largest privately owned companies.
I certainly spend a heck of a lot of time online. I started off with various subscription, subscription-free, then unmetered dial-up internet accounts, beginning way back in the 90s. I finally joined the 21st Century with a permanent cable connection, about 6 years in, after Virgin finally relented on insisting on a Windows installation, and having the gear plugged in by one of their engineers. I used to lurk a lot on IRC, but with the advent of all the other proprietary instant messaging products, and the rise of permanently connected Internet with GUI interfaces, that has pretty much died a death. Were you so inclined you could even have a look to see if I'm online now (although you should not mistake this for an invitation to start probing my machines - it most emphatically is NOT).
My Internet life began in the mists of the 1990s at which time the sum total of of my Internet-capable equipment was an old 8086 processor PC with amber monochrome screen and a Hayes 2400bps modem (yes - you did read that right - 2400 bits per second - approximately 4000 times slower than my current cable connection), running MS-DOS 3 and KA9Q. I upgraded over the years through a succession of dial-up modems, with dedicated telephone line and low-rate (or flat rate) tarrifs. I finally came into the twenty-first century with broadband in the mid 2000s, after chasing the cable company since 1995 to a) allow me to have it (not available to the general public in 1995, and not even heard of by anyone below regional management), and b) let me have it without the need for a Windoze machine for the engineer (also unrequired) to poke around with.
Dial-up Internet was not my first foray online, however. In a prior online incarnation I was a regular of FidoNet, known to many by my nom-de-plume of Sebastian Tombs (taken from the Saint books, being Simon Templar's commonest alias) and signed most of my online writings with a little ASCII stick-man. I started over 30 years ago, using dial-in bulletin boards with an Apricot PC and a 300bps acoustic coupler borrowed from work. (In fact my very earliest encounter with dial-up computing was about 1980, when select members of the sixth form were given access to the local Polytechnic mainframe, using an old electro-mechanical teletype console and a similar 300bps coupler.) As time progressed and my nature as a hoarder got the better of me, I slowly accumulated hardware of my own, progressing from the borrowed Apricot to a my own Xerox CP/M machine and the aforementioned 2400bps modem. For a couple of years I worked upon a FidoNet compatible bulletin-board and mail system to run on the Xerox, but eventually gave up when I became more busy with work, at which time the total source - written in Z80 assembly by hand from scratch - was over 100KB. I never did complete it, and eventually switched to readily available ready-written PC-based software, even running my own private node for some time (2:254/252 CSM-101). I never officially resigned from FidoNet, but a severe crash left me without an operable node for so long that I was eventually dropped in accordance with standard operating procedure. Although I had fleeting and tenuous brushes with DARPANet in my sixth-form years, it wasn't until late 1992/early 1993 that I stumbled onto the Internet for real, about a year prior to the events that saw me disconnected from FidoNet. Once I resolved the equipment issues (upgrading to a 25MHz '386 in the process), I was so caught up with all the extra exciting things I could do with an Internet connection that my efforts to re-connect with FidoNet pretty much got forgotten. Since then, some form of the Internet interaction has been a feature of my daily life, initially purely out of personal curiosity, but increasingly commercially as time went on, to the point where it has now been my day job for over 6 years. My very first "home page", consisted of a very lightweight draft of this introduction, was hosted on a tiny web server running off my Windows 3.11 desktop on a Demon Internet dial-up account, in early 1996. (As an aside this was when Demon were a relatively young independent start-up run by enthusiasts, for enthusiasts, and not the faceless - and moronically incompetent - member of the Scottish Power agglomeration that it is today.) In spite of its intermittent presence on the 'Net, it was picked up by Webcrawler, and managed to clock up a respectable 50 hits in its first 3 months, which given the web population at the time, and the fact that it was only online at most an hour a day except at weekends, and costing me 'phone bills was quite an achievement. I have good reason to think that I was the very first Rijhwani to ever be indexed by a search engine (back in the days of the aforementioned Webcrawler, and later on Altavista, and later still on the new kid on the block, Google). It is hard to grasp that that has was already two decades go, and that this behemoth is a far cry from those early days.
That is pretty much all you will discover about me from this document. You won't find any intimate details concerning the lives of myself or my friends. (It's odds on that it wouldn't interest you anyway and frankly, if it would, I'd rather not tell you.) You most definitely will not find any photographs of me here. Indeed, you won't to my knowledge find photographs of me anywhere online. Except, that is, for these. Nasty things tend to happen to photographers and photographic equipment taking my picture. At least they do if I have any say in the matter... It is possible that there may be others lurking in dark recesses of other sites, but you'll have to find them for yourself.
Unlike some pages to be found, this is not the author on display. In truth, I value my privacy and find the modern trend towards delving into the darkest corners of strangers' lives somewhat mistifying, not to say downright disturbing. (That said, I do have a Facebook account, which is somewhat at odds with the previous statement.) This was never meant to be a page about me. It is a page by me. Just a little of what interests me, slowly accreting over the years to the monolith you now see before you. It is about time it had a face-lift. It really needs some re-designing, but that will have to wait until the tuit manufacturers can ship a shiny new round one. Hopefully, despite the size, it will take you on an interesting exploration. If not, I apologise for a wasted visit.
One item, which may give you some small insight into my mind and opinions is "Musings of a Madman". I don't have an online journal or diary. In fact I don't have a journal at all. These scribblings are the closest there is ever likely to be.
June 6, 2016

A graceful, but noisy old dear
How to be a howling success
XH558 was the worlds only remaining Avro Vulcan V-bomber still in airworthy condition, up to the end of the 2015 flying season (due to statutory operational restrictions on engine and airframe lifetime). The Vulcan to the Sky Trust is a charitable organisation solely dedicated to maintaining and demonstrating the aircraft as an inspiration to future generations of engineers. Sadly, she will never fly again.
June 6, 2016

A Geek's challenge
Things that go crunch in the night
In April 1999 I signed up with distributed.net as one of the several 10s of thousands of participants in Project Bovine - an experiment in distributed processing targetted at cracking and RC5-64 encryption key by brute force (i.e. generating and testing every possible decryption key until the solution is found). That was a potential maximum of 18,446,744,073,709,551,616 individual keys to generate and test... For a while it was fun just keeping track of my contribution and comparative ranking. At last count I was in the top 13,000, out of several hundreds of thousands, but slowly drifting downward, after leaving the job that last year provided me with most of my crunching capacity on a department full of largely idle PCs. I peaked around 8,700, but when the search was completed when the key was found on July 14, 2002 I was still well inside the top 1% of crunchers, totals-wise with over half a million work-units. In December 2002 the project initiated its effort in cracking RC5-72 encryption, but I lost interest in the newer multi-project oriented client software, especially as I have taken a much more active interest in the SETI@home distributed processing project.
February 04, 2005


A Dreamer's challenge
"Pray that there's intelligent life somewhere up in space, 'cos there's bugger all down here on Earth"Monty Python - Galaxy Song
Having got the bug for distributed processing projects, I signed up with the SETI@home project, which had a much bigger prize in its sights. The project aimed to harness sufficient processing power from the wasted idle CPU states of the millions of 'net-connected PCs, MACs and *ix boxes around the world to be able to process the huge streams of data generated by the SETI (Search for Extra-Terrestrial Intelligence) radio observations of deep space taking place at the Arecibo radio telescope. The project went public toward the end of May 1999 (having completed beta-testing), and 11 days later at the end of the month over 350,000 participants had signed up. When it became possible to register teams (or groups, as they preferred to call them I registered the team umtsb5 for the participants in uk.media.tv.babylon5 to fly the flag (see below for an explanation of the group, and the team homepage for why).
At the original time of writing in the very early days of the project, and thanks to a couple of people with access to some fairly hefty processing power our standing was quite good (top 20 stuff). We have long-since fallen from our elevated position to be replaced by huge teams with massive resources at their disposal.
Six and a half years on, the project is being migrated to a much more commercially-oriented modular distributed architecture called BOINC. Rumblings have abounded for the last two and a half years that SETI@home classic as it has now come to be known will be shut down "imminently". Now it is official. As of December 15, 2005 the project is sending out no new work for processing, as was announced some while before. The support web sites for the Classic version has completely lost its referential integrity, having been moved to a new address without bothering to change the internal links or much of the working guts, and has already had the feeling of an abandoned site for the last 3 weeks. Any remaining clients out there will be left spinning their wheels as soon as their last unit is complete. I estimate that the last of my clients will run out of work on or around Christmas Day. When it finishes, so will my association with SET@home.
I no longer completely trust the motives behind a system driven, at least in part, by commercial interest. Greed and profit have led to the very serious problems of bulk junk e-mail (which is reported by some to represent 80% or more of the Internet traffic that we all end up subsidising) and threats to privacy such as spyware and spam-relay viruses. It has been said that if I don't trust third party software now, I never should have, and that I shouldn't be running SETI (or anything else, for that matter). I agree save for the simple fact that in the case of the original project, although it was closed source it was written by boffins for the simple purpose of aiding the analysis of their experimental data, and that was a motive which I - as something of technologist myself - could trust to be pure. Now that commercial influence has crept in, and that the distributed computing platform has become its own end, whilst those same boffins are now trying to sell their expertise in the field, I no longer have the same confidence. Purity of motive is no longer a given, and who knows what some project might attempt to sneak in "under the radar"? How can we be sure that any project processing data is doing so for the purpose it states? And how can we be sure that the clients are not riddled with back doors, spyware, and who knows what else? One of the chief architects of SETI@home made overtures toward reaping commercial reward from the experience, but when it failed he returned to the fold. As such the future development toward open commercial exploitation has forever tainted the project. It's a shame, really, but then dreams don't last forever. Goodbye SETI@home.
Dec 16, 2005

High Above
The International Space Station or ISS is not only the largest single artificial body in orbit around the earth, it also holds the record for the longest continuous occupation of space - a record it obtained when it surpassed the Russian Mir on October 23rd, 2010. Because of its size and the reflectivity of the solar panels (surely there's got to be some efficiency question there) it is also highly visible at times. The following are daily generated local pages of high visibility sightings opportunities of the ISS from 4 locations:
Ideally I need to revisit the code which generates these pages to parameterise it fully, then I could offer a broader selection of locations.
Jul 26, 2015

The Psion Series 5 and 5MX PDAs
In the summer of 2000 I got my self yet another "toy" - namely a Psion Series 5 - and within weeks was finding it indispensible. Initially only the card-file/database and agenda were getting any real use, but I soon installed quite a bunch of little gizmos (and a couple of large ones in the form of the Psion officially released e-mail and web clients - latest version 1.52f, available from Psion's own web site), and evaluating the Opera web browser. I even successfully attempted connecting the IP service through PPP on the home network. For further details see the Psion 5 to Linux PPP notes amongst my Linux musings, on my former company web site. The most complex was doing the same via the work PC by following an instruction document found on the web (mirrors of which have since disappeared).
After buying the unit in July, I performed a survey of the various brands of batteries, their running capacities, and their relative "bang per buck". The results were quite surprising. They appear in the P5 sub-section, also on my company site.
In the early 2000s I bought PalmTop (now TomTom)'s StreetMap (later Citymaps) and dedicated GPSr combo, although the GPS unit turned out to be unreliable and expensive. Of course these days, everyone and their dog has a GPS unit (or several if you count the ubiquitous smartphone GPS), and maps and goodness-knows what else, just in their mobile 'phone, but back then they were relatively unheard of outside of the military and hardcore adventure sports. Later I also bought Routeplanner, although I was unimpressed with the version 2 product as it was then. Streetmap on the other hand was marvellous. Giving them the benefit of the doubt when Palmtop announced the release of newer versions of both I paid for upgrades, and was immediately impressed by the vast improvement in Routeplanner. Unfortunately, with the decline in the the EPOC/Psion market, TomTom have stopped supporting it, and turned into the corporate GPS manufacturer we know today. With the addition of a much more versatile and reliable Garmin GPS12 GPS receiver bought second-hand on eBay, the bundle was an absolute boon, and on many occasions helped me drive to locations throughout England which I only knew by name without a hitch. The Psion also became something of a staple tool in my Geocaching phase, both in seeking - in conjunction with the Garmin - and reporting from the field - using the infrared data link with a Nokia 6210.
Some while later (about a year) I got my hands on the Series 5's younger but smarter brother the 5mx. Twice the RAM, twice the processor speed, and a slightly higher definition display. Lovely.
Unfortunately, they're both worn out - suffering the notorious "hinge disintegration" problem which means the clam-shell and slip-out keyboard no longer work. They are also long obsolete, bland monochrome, and under-powered by contemporary standards, and Psion having pulled out of the PDA market long ago, mean repairs or replacements. They were advanced devices for their time, and I would love to have a modern (perhaps Maemo-powered) device of the same style and form-factor.
Jul 26, 2015

Babylon 5
The interest
As a committed fan (a fan who ought to be committed?) of the television programme Babylon 5 (in the opinion of many perhaps the first "sci-fi" show to feature plausible characters and believeable events and interactions), one of my favoured sites on the Web is "The Lurker's Guide to Babylon 5" (moved from its original home site of Hyperion, which inspired the name of the EA cruiser in the double episode "A Voice in the Wilderness"). There's an official Warner Brothers web site, but my honest opinion is that it's like many promotional web sites and overly flashy, and unless you're really keen for "impressive" presentation rather than substantial content you'd be better off not bothering. (Something of a shame.) UK fans will probably be interested in the Gold Channel[archived] pages which cover news relevant specifically to the UK, and where could once be found my own contribution to the Internet's Babylon 5 fan culture the (supposedly) regularly published uk.media.tv.sf.babylon5 currently active poster list, the "Auto Spoo"[archived]. "The what?", I hear you ask. The "Auto-generated Who Spoo", that's what. And what's Spoo?[archived] Look - if you go read it, you'll understand... perhaps. The list ended up being something of a millstone and a cause of aggravation, so they ceased being published, although somewhere I still have the data.
People, fun, and games...
Whilst it was current, the programme spawned a very healthy social following, in the UK particularly, the principal point of contact forwhich was, for a long time, the newsgroup uk.media.tv.sf.babylon5.social, but that was revoked. These days, although it is not a deliberately closed community, most news travels through the grapevine. If you want to find out what's going on try dropping in on uk.media.tv.sf.babylon5. In the latter years the socially active fan base shrunk somewhat, and has continued do so, but there is still a hard core out there, and the years have resulted in some very solid bonds of friendship.
So what is it?
Babylon 5 is, according to its creator, one J. Michael Straczynski (aka JMS) "a novel for television". And he's right. Unlike some shows I could mention involving fleets of starships and sundry aliens, you need a brain to fully appreciate the scope and depth of Babylon 5. It's a novel of 110 chapters (or 109 if you take account of the pilot and double episodes), and it deals with issues and characters like none you've ever seen before, at least not in this form. There are elements not only of science fiction, but political thriller, action adventure, epic myth and mystery, social commentary, and even good honest human (if one stretches "human" to mean any sapient and emotional being) drama, although it sometimes takes an alien countenance.
The Background

Whilst based in a future universe nearly 300 years hence, when Earth has developed the technology for deep space travel but is nonetheless one of the least technologically advanced of the sapient races in the galaxy, it is really a tale of political intrigue and the struggle for supremacy between various cultural and political factions, each trying to establish their own agenda. The Narn and the Centauri races are at each others throats. On a far greater scale, there there is an undercurrent of conflict between the Shadows and the Vorlons (who are both many times older than the lesser races, and seem to be attempting to manipulate different factions within them) although to what end remains shrouded. Early indications are given, but there's still very much a question of credibility. And in some instances (particularly within the Earth Alliance) there seem to be other political forces at work, some cooperating with each other, but all intent on their own goals. This is not a stark tale of black and white; right and wrong; good and evil. It is a rich tale of ambiguities and layers of grey. The space ships, flashes bangs, and CGI are just a bonus (but WHAT a bonus).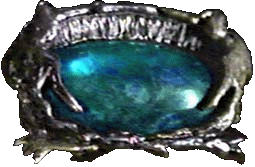 At times B5 has had a fan following that challenges, if not surpasses, that of Star Trek. Not bad for a programme which went out at disparate and unpredictable times Stateside, and was not treated with much greater respect by broadcasters around the rest of the world. And over here, our very own Channel 4 for the first 3 seasons insisted on treating it as a "family" show in spite of its increasingly dark and adult themes, showing it consistently at 6pm weekdays resulting in cuts in several broadcast episodes for various reasons (usually bladed weapons). In one case an episode, entitled "TKO" (WARNING: spoiler link to episode outline) had to be held over until a special "Sci-Fi" weekend when it was shown at 10pm due to its central theme (violent prize-fighting), which was a shame because the secondary theme provided a very important character development. Later Channel 4's duty office confirmed that the penultimate episode of season 3, "Shadow Dancing" would be cut by 7 seconds in its initial prime time airing. It was, and quite evidently so, leaving a momentary confusion as to what was happening in a scene which in its original form would have flowed smoothly, but which jarred in its broadcast form. To their credit, they finally cottoned on and showed season 4 in a late evening slot, though it floated around a lot (between 22:40 and 23:10), and season 5 whilst showing cut in the Sunday lunchtime slot was then re-shown late night/early morning Monday/Tuesday, though again at somewhat variable times. Hardly mainstream time slots, any of them, but at least it eventually got shown in its entirety.
All things come to an end...
At last, the tale is spun. It's all done and dusted, and has been for over 5 years. The TNT-funded season 5 (a tad weak and disjointed in my own opinion, which is not universally held) has been and gone, the pilot was re-cut and reshown in the States, followed by the entire series, and it has all now been consigned to re-rundom.
Over here Channel 4 have screened the whole run, both in (sometimes) "snipped" (a.k.a. heavily edited) form, as mentioned, on in daytime slots, but also in nominally uncut late-night versions (although in at least one instance, they managed to cock up and re-show the edited episode, which then made it out onto retail tape). The whole program had one abortive start of repeats during school holidays, before the completion of the final season. Channel 4 have reshown it again, if somewhat erratically, in a late-night/early morning slot (i.e. circa 1am Monday morning). In addition they have also broadcast the series prequel TV movie "In the Beginning", and the dreadful "Thirdspace". No sign as yet of the remaining TV movies: "The River of Souls", and "A Call to Arms", the pilot film for the aborted series of "Crusade" (although the mere 13 episodes that have been shown in the now familiar late-night bin). A more recent spin-off fell at the first hurdle. The pilot film of "Legend of the Rangers" screened in the US in competition with some sports event or other, viewing figures were abominable, and the series failed to get the green light. This is not altogether bad, however, since the only really worthwhile part of the whole venture was a couple of cameo appearances by G'Kar. It probably wasn't just scheduling choices that killed it.
The Wrap Party
As predicted rather than being rather late for an end of production con (season 5 was expected to show between about February and August 1998, and was then in jeopardy altogether) The Wrap Party at the Radisson Edwardian Hotel, Heathrow, London, from 21st to 24th August 1998 was actually early. Due to TNT holding back the final five episodes of the final season, to run straight into the B5 spinoff (Crusade), and playing hardball unlike WB, we didn't get them until later in the year. In the earlier phases of organisation I was nominally responsible for handling volunteer applications, and booking external publicity. I dropped any direct association when it became abundantly clear I was doing a terrible job some while before the event. The con's over five years gone, but the site was still there last time I checked.
Goodies (merchandise)
There is very little legitimate B5 merchandise to be found, though it is now on the increase. There are now T-shirts and baseball caps (and even rumours of squidgy bubble bath bottles!) from the States. There have been 6 fairly scarce sets of Micromachines models. In the UK we have the only complete release so far of B5 videos (UK PAL only). The were repackaged and released US side in quite rapid succession, and DVDs are shipping as boxed sets by season, although the quality of the mastering is leaving something to be desired, it seems.
Over 20 years of B5 in the UK
Hard to believe, but more than 20 years have now elapsed since the first broadcast of Babylon 5 in the UK. "Midnight on the Firing Line" (the first episode of the first season) aired on Channel 4 on the evening of May 16, 1994.
To mark the occasion of the 10th anniversary, a number of people met up on Sunday May 16 2004, at the traditional venue of Page's Bar on Marsham Street in Westminster. (Although lost to fandom in September 2004 when Bob Benton left, at the time it was a hub of UK fan activity - particularly for the original Star Trek franchises, but also B5 in the form of the Babblings meet-ups.) As part of the event I put together a quiz which you can download. (Of course it wouldn't be much good without having the answers available.) The quiz is here for your own individual entertainment, and may not be used in any wider context without my prior permission.
And a 20-year Gathering of the faithful? Strictly speaking, no there wasn't. There will, however, be an event marking 20 years since the group themselves got together, target date August 2015. Nothing cast yet, but wheels will be set in motion very soon (March 2015). FBE.
And in closing...
In closing? In closing, I'm going to indulge myself for a moment and wrestle with a few of my own opinions on the programme. What can I say? I have mixed feelings. I came to B5 mid season 1, when it was at its darkest and dirtiest (literally - gloomy sets, expertly dressed down) and most personal (it was about relationships and lifestyle aboard a large but cramped space station, and how the people themselves dealt with the difficulties). I'd originally avoided it because it was marketted (in the UK) as another cutting-edge CGI SF adventure show, and having seen what that meant in the case of Seaquest DSV I really couldn't be bothered. Then one day I was channel-hopping in the evening, and happened to stumble upon it mid-episode, and I was hooked within minutes. For me it had a kind of "Outland" feel to it - there was a sense that living in space wasn't for your everyday person - it was grimy, dirty, uncomfortable, cramped and dangerous. People weren't automatically nice to each other. They had agendas, and sometimes quite nasty ones. It took a dedication (or desperation) beyond a simple 10 second exposition to justify being there. Later seasons lost that feeling, due to two factors: The widening epic scope of the growing story (which began to overwhelm the detail of personal lives) and the intervention of executive suits - of whom more later - leading to a brightening and overall "tarting up" of the visuals. Not wanting to spoil too much for newcomers who may yet be watching newly acquired DVDs or repeats (yes - it's doing the repeat circuit) I don't want to mention much in the way of detail, but I must say that whilst the quality was generally above average, and at its best utterly wonderful, later seasons did prove to be something of a mixed bag. Whilst the general scheme was Straczynski's, the early departure from the scripting staff of Larry Ditillo was a major set- back. The loss of his touch from the editing and his own brilliant scripts was quite noticeable. And the final resolution of many of the long-standing undercurrents left a great dealto be desired.
All that said, I wouldn't have missed it for the world. The programme itself was a refreshing new slant on space opera, and in spite of Straczynski's ego, it did undeniably influence future television production styles. It brought a much more plausible idea of space-faring societies than the Star Trek Utopia to public attention. In addition, If I had missed it I wouldn't have met, and become firm friends with, so many extraordinary people, who - whilst they may themselves be oblivious to it - have actually taught me a lot about the world around me and (far more difficult) about myself. You probably don't know who you are, people, but I salute you all.
There was a TNT-funded spin-off series (called "Crusade") but when the Suits (who I said would get another - dishonourable - mention) and their demographics came in conflict with Straczynski's vision for the series they lost. He's a very uncompromising and unforgiving man, and quickly turns on anyone challenging his position, even former allies. Funding for the programme got pulled, leaving it with only half a season (13 episodes) to its name. I have seen most of them, and whilst it looked like things were headed toward potentially interesting ground, but it was far too formulaic to match the quality of the early series of B5, but certainly outshone the fifth season. The principal characters lacked, but were developing, depth but supporting characters simply never made the grade, with the possible exception of the visiting return of occasional characters from the parent series. At the time production ceased at least another three episodes had been written, and one of these would have seen the return of one of B5's most interesting antagonists.
More recently, there were stories from JMS of a new thread in production from the B5 universe, but after lots of metaphorical stage whispering it all collapsed.
I picked up a number of snippets from B5. I'm not religious, so substituting simple providence for any deific intervention my favourite has to be: "May providence stand between you and harm in all the empty places you must walk."
February 8, 2015

QUAKE
From simple beginnings
When it comes to first person perspective, interactive shoot-em-ups id Software were barnstormers. From humble beginnings (with the Commander Keen conventional platform games in the early 1990s), they have come afar. Certainly there were predecessors, and there have been imitators and successors, but starting with Wolfenstein 3D, through Doom and Doom II, they produced a series of absorbing first person combat games. As they progressed (and the grunt of an average CPU grew from '286 to Pentium over the years) the modelling, texturing and sound developed, and the facility for players to design and distribute their own levels was added.
But it was always jarringly obvious, once the immediate novelty of the new form evaporated, that all the objects, all the set dressing, even the foes, animated though they may have been, where still flat 2D surface maps. And only slightly less noticeable was the fact that though there was a vertical element to level maps (steps, platforms, walls, rocks) they were essentially 2-dimensional in construction. And there was no vertical vector to direction of observation. Doom II was good. It was addictive, even. But it wasn't REAL.
All change
Then id did something new, that set them even further ahead of the field. They developed from scratch a 3D animation engine that didn't just render walls but modelled the whole shooting match in full 3 dimensions. Objects, creatures, and the environment itself consisted of 3-dimensional meshes, covered by surface textures. Creatures moved in 3 dimensions, and not just as a series of stop-frame animated sprites, either. There was up and down, both in movement and in levels. And there was mixed stereo sound. Now you could hear left and right, and you could hear the cues before something clobbered you from out of your field of vision.
And there was online gaming...
Doom II had featured the ability to run multi-player over LAN with IPX, but IP-play over dial-up was a real headache. The IPX had to be tunnelled over IP with some add-on utility or other, and the result was rarely brilliant. But Quake took IP and Internet play seriously, and was deliberately based on a client/server approach. And then to overcome the inherent problems of latency with WAN play a new version was developed called Quakeworld. And everyone saw how good it all was and spent hours online killing each other.
Quake and its successors do not have any facilities for finding or interrogating online games. You pretty much need to know where games are in order to find them. This is where GameSpy (formerly Quakespy, as it was written originally for that one purpose, but now supports numerous online game formats) comes into its own. The product is shareware, but registration is not obligatory and only brings with it superficial additional functions.
More of the same
Then along came version 2 of Quake called, rather imaginatively "Quake II". Smoother animation. Smoother graphics. Improved game control. And absolutely deathly boring...
One thing that became abundantly clear with Quake 1 was that whilst it was streets ahead of anything else in its field, there was no real sense of engagement. There was some cock-and-bull story that attempted to explain WHY the game was what it was, and why your task was to destroy all these strange creatures, but ultimately it was just running around killing weird things because that was what the game entailed. Even in modified games (and there were some VERY ambitious TCs (total conversions) made by some very dedicated and skilled amateurs (Star Wars, and Aliens - which was very good, but killed in development by Fox lawyers) and some commercial ones (Malice) the game play began to pale. Deathmatches online were just running around killing other players instead of computer moderated NPCs (non-player characters). Some good modifications to implement "Capture the Flag" team games changed the character of online play some, turning it back into a more sociable pastime. (At least the goal was only to repeatedly kill half the other players in the game, and team strategy and cooperation was a strength.) After a while, however, the interest wanes, and Quake II, for all its nice cosmetics and slightly better attempt at a story line failed to overcome that same fundamental problem.
And then Valve Software took the Quake II game engine as their animation and rendering core, spent a year in game development, and produced... Half-Life. The rules all changed.
id have since gone on to produce "Quake III Arena" which I haven't played, but is apparently little more than a "super-deathmatch" game, with a 3D smooth-surface modelling engine.
For more Quake resources see the Quake links on the links page.
April 1, 2013

Half-Life
Where Quake and Quake II failed, Valve Software succeeded with Half-Life. Half-Life places you in the position of a central character (Dr Gordon Freeman, a research assistant in the Anomalous Materials division of the highly classified Black Mesa research station) of what feels like an interactive story. The game traces Freeman's efforts to survive and escape after major accident at the facility. In actual fact, the overall game is as linear as the others, but structured in such a clever and thoughtful way that the player doesn't really notice.
The game is strong on storyline particularly in the first two thirds of play, progressing through a series of levels which appear as named chapters with accompanying opening music to each one, and between significant sections. Some levels are just a simple matter of survival, but some are really diabolical puzzles constructed of several smaller puzzles. One big change: not everything that moves is an enemy. In fact in some parts of the game it is absolutely essential that the player protects other NPCs, at least until they have performed some task or imparted an important piece of information. Play proper doesn't even get underway until you yourself start by arriving at work by mass transit, and going about your daily routine and apparently causing the catastrophe that constitutes the game scenario. And dotted along the way there are several set pieces of dialogue and action with other characters (scientists who greet or instruct you, and security guards who will accompany you and even assist in firefights with your opponents.) No more will I write about the game itself, other than that if you haven't played it yet, even after 13 years, DO.
Like the Quakes that preceded it, Half-Life facilitated online deathmatch play, which with the weird and wonderful weapons of the Half-Life world can be entertaining. In addition there are now official conversions for Half-Life itself that take the same game engineering and restructuring play in different ways (Team Fortress Classic - an online team game where each player assumes one of a number of different roles, each with their own particular characteristic) or which build on the previous storyline putting you in another character role (Opposing Forces). Unlike the Quake line, which are now starting to get a little jaded, Half-Life and its spinoffs look set to run and run...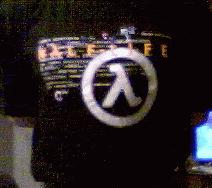 I bought the new combined "Generation" release of Half-Life and Opposing Force - Half-Life Generation - and as a bonus it came with this t-shirt.
If conventional application software goes through normal cycles of alpha- and beta-testing, then games these days seem to be going through a new phase in the market place: gamma-testing. That is, they get tested by consumers in the open marketplace, and patches are distributed on an ongoing basis to correct and enhance the release product. Half-Life is one of the best examples of this. The original release to market was 1.0.0.5 (1.0.0.9 in the UK Game of the Year edition). The las noted release (as of end of April 2000) was 1.0.1.6. By that time, I had other things to consume my time.
Half-Life has its own online game search facility which works after a fashion. However, it is also one the many game standards now supported by GameSpy (if you can get the game spawning to work properly) which has a far superior user interface. Unlike the Quake series of games, Half-Life has been protected from piracy by including in the installation a unique CD-key for each copy. When playing an online game, the software first authenticates this key against a central server, allowing only one instance to play at any given time. There were key-generators written, but since WON (World Opponent Network) carried a registry of all valid keys, and their online status it was necessary to purchase a legitimate copy of the game to get a unique CD key. It didn't stop pirates asking openly for keys in the newsgroup or some very naive fools giving them away, but then that's just human nature. The key validation system could be an inconvenience when the keys were slow to validate (because of poor links to the servers or heavy network traffic).
Half-Life 2 was finally released in 2004, after many false starts, but I never had the time (or a console or a capable PC) to play it.
For more Half-Life resources see the Half-Life links sub-section of the links page.
April 1, 2013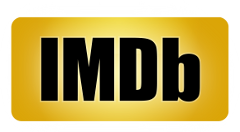 Movies, movies, MOVIES!
I'm a movie fan, and individuals who are, as I am, heavily into films might find the Internet Movie Database situated at in the UK, originally sited at Cardiff University to be of some interest. It positively teems with information from release dates, cast lists, records of actors', actresses', directors', and producers' credits, to details of release dates, certifications, gaffs, goofs, and discontinuities, in-jokes, and general trivia about particular films. It even has details of several TV programmes, and it all cross-referenced and tallied. The database also has a number of mirror sites in the United States (one central, one west), Australia, and Germany, which depending on your own location may afford more efficient access. For more information, try the database's main home page. And the best thing about it? The best thing about it, is that anyone can contribute. Of course you just must read about my all-time favourite film which after 20 years is still Blade Runner, though summer 1999 it got a real run for its money for with I first saw The Matrix for the first time, absolutely stone cold and uncompromised by the hype.
| Favourite Actors | Favourite Actresses |
| --- | --- |
| | |
February 02, 2005

Other Links | And finally... ]
Things Interactive
If I'm online, I can sometimes be found on IRC, (International Relay Chat - for which I will provide a link to documentation sites when I get around to it) more often than not on the IRCnet channel "#dl-bar" (it used to be #gb, but a small number of self-important IRCops decided to stamp their hobnails, and most of the people who made the channel side-stepped). My preferred nickname is "scarlet", which in this context is a reference to my all-time favourite television programme Captain Scarlet a children's programme made by Gerry Anderson in the late 60s (sad, isn't it?), and not a girl's name as so many of the drooling teen-dweebs on IRC seem to assume.
Unfortunately, scarlet is also a very sought after nickname Stateside, where they seem to hold to the idea that they have the divine right to own a nickname outright, irrespective of whether it's in use or not, and often take to repeatedly causing what is called "nick-collision" in order to gain it. The demand comes not least from girls/women who can't spell "Scarlett", and have aspirations as some glamourous Southern Belle. Their etiquette (or rather lack of) tends to belie any such possibilty. Since IRC nicknames cannot be duplicated at any given time I frequently have to resort to my secondary nickname of "starfire" (this time a reference to my favourite book, written by Ingo Swann, and highly recommended to anyone who likes plausible, if slightly odd sci-fi and crime/espionage themes - which reminds me, I must rummage it out for another read).
On subject of IRC and and specifically the channel #dl-bar, there is a list of regulars to be found on the #dl-bar homepage. One view of the general story of the fall of #gb and the transition to #dl-bar can be found along with an earlier list. Many of the current #dl-bar regulars were once denizens of #gb, and may have their pictures on display in the rogues' gallery that are the #gb picture archives (but you still won't find me).
I also like to play Quake or Half-Life online, but don't get the opportunity much these days.
I can also be found on ICQ by those who know the appropriate information. On the whole, the people who should know, already do... If not, e-mail me.

-->
Socialising
Techies, ...
Many of the IRC channels like #gb, and indeed the Babylon 5 newsgroup mentioned above have spawned entire social groups and many of those involved can be found fraternising in the real world on a regular basis. So, for those people who thought computers were the end of society as we know it, DON'T YOU BELIEVE IT. I know people whose social lives have rocketed precisely because of their involvement with computing, the Internet, and in particular newsgroups or IRC.
The last gathering of IRC bods that I attended was the #gb and demon.local picnic in Richmond Park, Surrey, on Sunday August the 4th, 1996. (You can see I'm dreadfully out of touch, although the dreaded Facebook seems to make up for it these days.) I meant to get to the last couple, but I didn't quite make it on either occasion. I haven't been to one of the regular monthly drinks 'n' food meets for ages, either. For all I know they might be a thing of the past, I'm that far removed these days.
... Strutters, ...
...And the reason I don't get to the social meets is that they happen mainly on Saturdays. I worked for over several years as a crew hand at "The Pit" rock disco that currently sets up on Saturday nights at the Black Horse pub in Richmond on Thames (although this is just the latest in a long chain of venues, which have included the Clarendon Hotel in Hammersmith - now the site of Hammersmith Bus Station - and the Red Lion in Brentford - now the site of a McDonalds drive-through). I may be biased, but I thoroughly recommend it. I no longer work these nights as a rule, but I've been attending clubs DJ'd by Nick London for nearly 20 years. I joined the crew precisely because I enjoy the whole thing. If you like your rock music from Wishbone Ash to White Zombie, from Nine Inch Nails to Nickelback, Godsmack to Green Day, loud and lairy, this is definitely for you.
... and B5 nutters
And of course for the intellectual bunch there's the already mentioned B5 social newsgroup, with more static information to be found on Jeremy Morley's Gold Channel[archived] pages. What were the Babblings pages at http://www.babblings.demon.co.uk are defunct.
The last major event I was involved with was Babblings 17[archived] entitled "An Evening With Wayne Alexander", at the once old faithful venue of Pages Bar[archived], waaaayy back on December 7th, 1997. (Egad! Is it REALLY that long already?) Well yes, it is. As mentioned above, 2003 saw the 20th anniversary of the first broadcast of Babylon 5 on UK television.
With B5 done and dusted, and into already into re-runs on satellite and terrestrial TV, the wave of Babblings fervour has subsided, and was drawn to a close, in name at least, on the say-so of the old guard.
I had been hoping, that in league with a few other people, it would be possible to keep the highly visible events going, when some of the original hands decided to call it a day. Unfortunately life intervened (in the guise of work, clique politics, and fallings out) as it has a habit of doing, and for some time very little happened. The impromptu "point" congregations continued on their frequent, if erratic, schedule. The 5th anniversary (fifth, I tell you!) of the first meeting prompted some enthusiasm toward marking the occasion, which as is only right and proper was organised by Paul Harper who gave birth to the thing in the first place. I'm still hoping that some day a bar will once again ring to the sound of something like this).
April 2, 2013

Friends and acquaintances
Listed in no particular order, simple jump points to other selected homepages.
Simon Williams, whose Best Man I have been - TWICE, and who is a fellow B5 fan, shares my interest in Linux and things open source and FLOSS and is arguably my closest friend and confidant although I don't see nearly enough of him, as well as being a fellow B5 fan.
Alan Hardy, is another of the same circle, and another fellow B5 fan, in addition to being an occasional collaborator on freelance IT projects.
Dave "Wonx" Wonnacott (a lover of fine wine and food, a B5 afficianado, and also shares a common interest with me in Linux and FLOSS), [archived]
Jeremey Morley (erstwhile author of the "Gold Channel" site)
Dònal Cunningham(B5 nut)
Alan Ward (aka Dr. Morbius) (B5 nut)
Robert Irvine (B5 nut)
February 6, 2004

Wish List
I'm not sure that this is necessarily a good idea, but I've fallen in with the trend of creating myself an Amazon wish list. This not to say I expect anyone to buy me any of the listed stuff, and certainly not from Amazon, but it seemed like an easy way of keeping track of things I'd like for my own sake, and for those occasions when people actually ask. There is this only the one for the moment, and Amazon seem to have restricted even read access to wish lists to registered users only. I'm not impressed, and I'm thinking of trashing it.

May 6, 2004

Lynx. Nice, simple, uncluttered. You soon find out if a page has anything useful to tell you. There are versions for several platforms, of which I use linux (which come as a standard part of most compiled distributions) and MS Windows (when I must, snort!) I'm not entirely a Luddite, though and whilst I prefer text when it's appropriate, I heartily recommend Opera, Mozilla, or (on Linux with a KDE GUI desktop) Konqueror, or Firefox (on either platform) for those occasions when circumstances demand a graphic browser.

And one last little thing... I don't rate my pages. What you read, and what you follow is YOUR responsibility, not mine. You choose your own standards. If you don't like that, then you'd best go play in a padded room. If you want someone else to tell you what to think, and what you can and can't read, then go live in China. I won't do it. And don't bleat to me "What about my kids?" They're your progeny, not mine. My parents brought me up to think for myself, look at the world through my own eyes and judge what I see with reason, measuring my response according to my own standards. In short they taught me responsibility. As parents they could have given me no greater gift. If your children haven't the maturity to be facing the world that way, they aren't yet mature enough to be unsupervised in front of a computer anyway. A computer and the WWW, are not just another diversion to plonk them in front of so that you have the free time for a few more free practice runs at making more of the little darlings.
Eh-hem. Here endeth the lesson...
March 28, 2009

Useful links to current information
Now relocated to a separate page.
May 14, 2000

And finally...
It is a very long time since I last updated this segment. (Probably nearly four years since anything major.) In that time I have come across plenty of funny goozlums, but never had the time or inclination to document them here. A few months back brought something very special to my attention, which simply had to go straight to the head of the class. If you don't know what a Furby is, be thankful. If you do, then I can recommend this page, with accompanying video summary, on the correct care and treatment of Furbies. Truly electrifying...
In deference to my family heritage (one way and another there's a strong streak of theatrics and performance on my mother's side of the family, including professional music hall and vaudeville entertainers), I've put up the text to my 3 favourite comic monologues. To get the best effect, they should be performed with pint in hand in a full authentic Lancastrian accent (which is another nod to my maternal heritage). All 3 monologues were penned by Marriott Edgar (a book of whose comic verse has recently been republished, including original cartoon illustrations), and have been performed by the likes of the late Stanley Holloway. The pieces are, "The Battle of Hastings", "Albert and the Lion", and it's sequel (don't skip to the end if you've never read it, you'll spoil it) "Albert's Return".
Having gorged yourself on Marriott's finest, here are some of the choicer bits of the silly side of the Web.
My pirate name is: Black Sam Rackham
Like anyone confronted with the harshness of robbery on the high seas, you can be pessimistic at times. You have the good fortune of having a good name, since Rackham (pronounced RACKem, not rack-ham) is one of the coolest sounding surnames for a pirate. Arr! Get your own pirate name from fidius.org.
Do you own (or are you owned by) a dog or a cat? How well do you really know them? Here's an insight into how they see the world.
Computers can be daunting to some people, but their discomfiture can also be a source of humour.
For those finding the administration concepts of life hard to grasp, here are a couple of items presenting overviews of sex and its possible consequences.
Or perhaps you'd like to peruse some Colemanballs.
The Order of the Stick is an eComic aimed at the Dungeons&Dragons-playing fraternity (of which, yes, I am one, and no we aren't all spotty, nerdy teenagers). The humour is naturally very specific, but even mundanes (non-players) should find if amusing. And of course there's the perenial geek favourite User Friendly. More eComics can be found at OnlineComics.net or The Web Comic List. And < href="http://dilbert.com/">Dilbert. We can't forget Dilbert.
The funniest Amazon reviews I've read in ages. Hilarious. No-holds-barred tell-it-like-it-is savagery.
So - after 4 or more years, I finally got around to adding a couple more bits'n'pieces...
April 1, 2013




Hit counter courtesy of Web-Counter.
...and th-th-th-th th-th-th-th that's all folks!
---
Regrettably, e-mail purporting to be from sites giving away free (or free trial) accounts (such as Hotmail, Bigfoot or AOL) will be automatically refused delivery. On balance e-mail from such sites received here is over-whelmingly junkmail.
---